Gazebo Newsletter 15 May 2019
Following quickly on the heels of the Ignition Acropolis release in February 2019 comes Ignition Blueprint. This release took place over the last couple weeks of May, and offers a few new features including:
Physically based rendering (PBR) materials.
GUI tools for model placement, and a new Scene Tree widget.
Air pressure and RGBD sensors.
Global wind model.
Joint state publisher.
Support for UAV vehicles.
Integration of `ign` command line tool into Ignition Gazebo.
Command line tools for logging.
Battery model based on vehicle payload and motion.
Integration of Google benchmark for performance metrics and analysis.
PBR allows simulation models to gain a marked visual improvement. This will benenfit both human observers, and image-based sensors. Mouse over the following image to see the difference between a scene lacking PBR and a scene with PBR.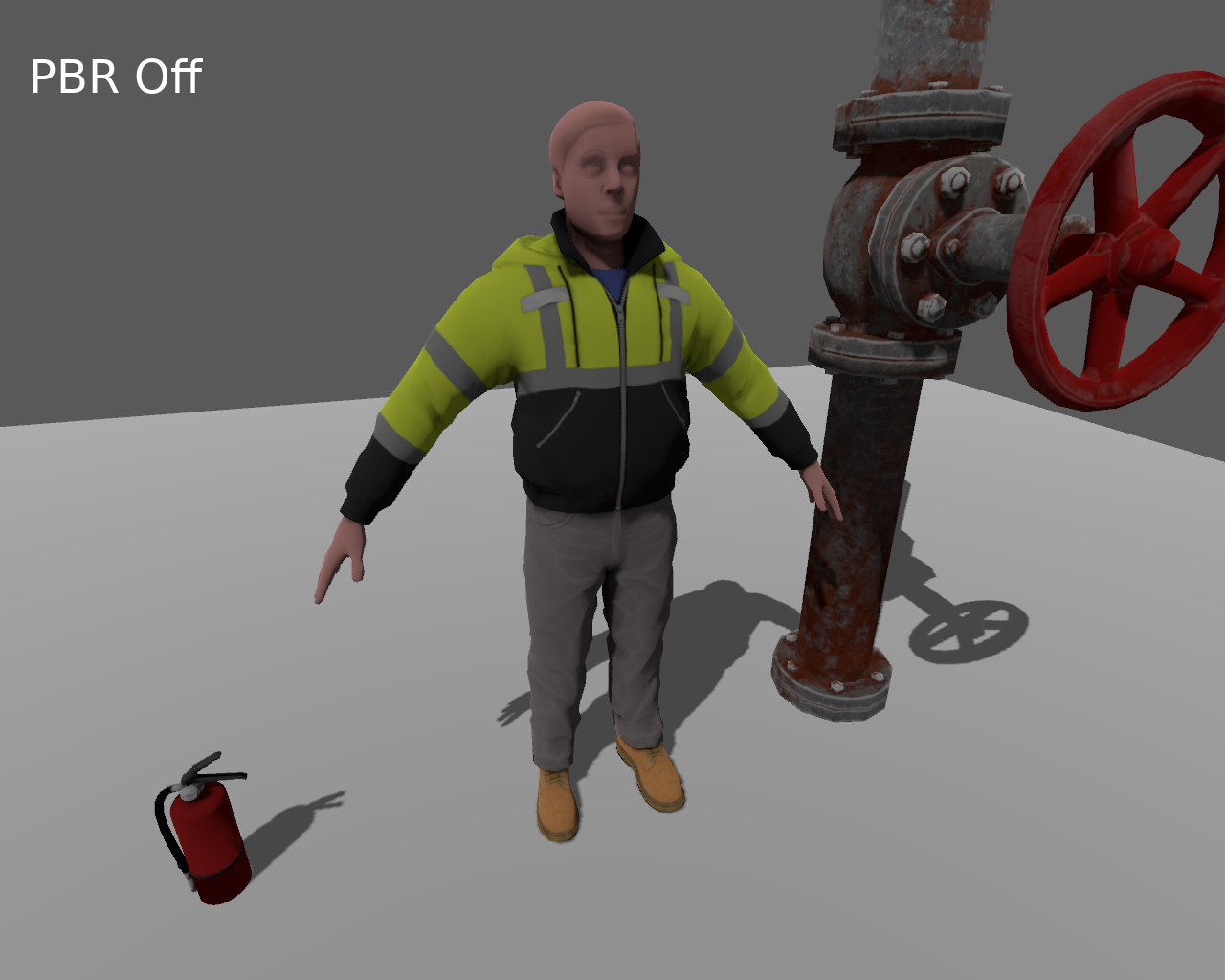 T-shirts commemorating the Blueprint release are available. Show your support and get your t-shirt at:
Community Contributions
We'd like to highlight a particular contribution that began back in February of 2017. Martin Pecka created pull request #2652, which added support for tracked vehicles in Gazebo. Take a look at the video below for a short demonstration.
Another long standing pull request that has been recently merged is pull request #2058, created by Carlos Miguel Correia da Costa back in December of 2015, which added support for camera intrinsics parameters in Gazebo.
Featured Model
A model of the Edgar Experimental Mine has been created for use in the SubT Challenge. This model will also be useful to anyone interested in underground robotic applications.
Releases
The following list includes releases made over the past two months.
Gazebo 9.9.0
ignition-cmake2 2.1.0
ignition-common3 3.1.0
ignition-fuel-tools3 3.1.0
ignition-gazebo2 2.0.0
ignition-gui2 2.0.0
ignition-launch1 1.0.0
ignition-math6 6.2.0
ignition-msgs4 4.0.0
ignition-physics1 1.2.0
ignition-rendering2 2.0.0
ignition-sensors2 2.0.0
ignition-tools 0.2.0
ignition-transport7 7.0.0
sdformat8 8.1.0
Metrics
Bugs
Questions and Answers
Most recent active questions