This section is focused on supporting participants in the HAPTIX program. Below you will find information about equipment, and links to secure software.
Arm Schematics
The following diagrams describe the locations of sensors, motors, and joints on the MPL hand. The numbers on the diagrams correspond to indices in data arrays specified in the C API.
Keyboard Teleoperation
Integrated within the HAPTIX simulation environment is the capability to control the arm via a keyboard. Using the keyboard mapping shown below, you can move and rotate the arm, and open and close the hand.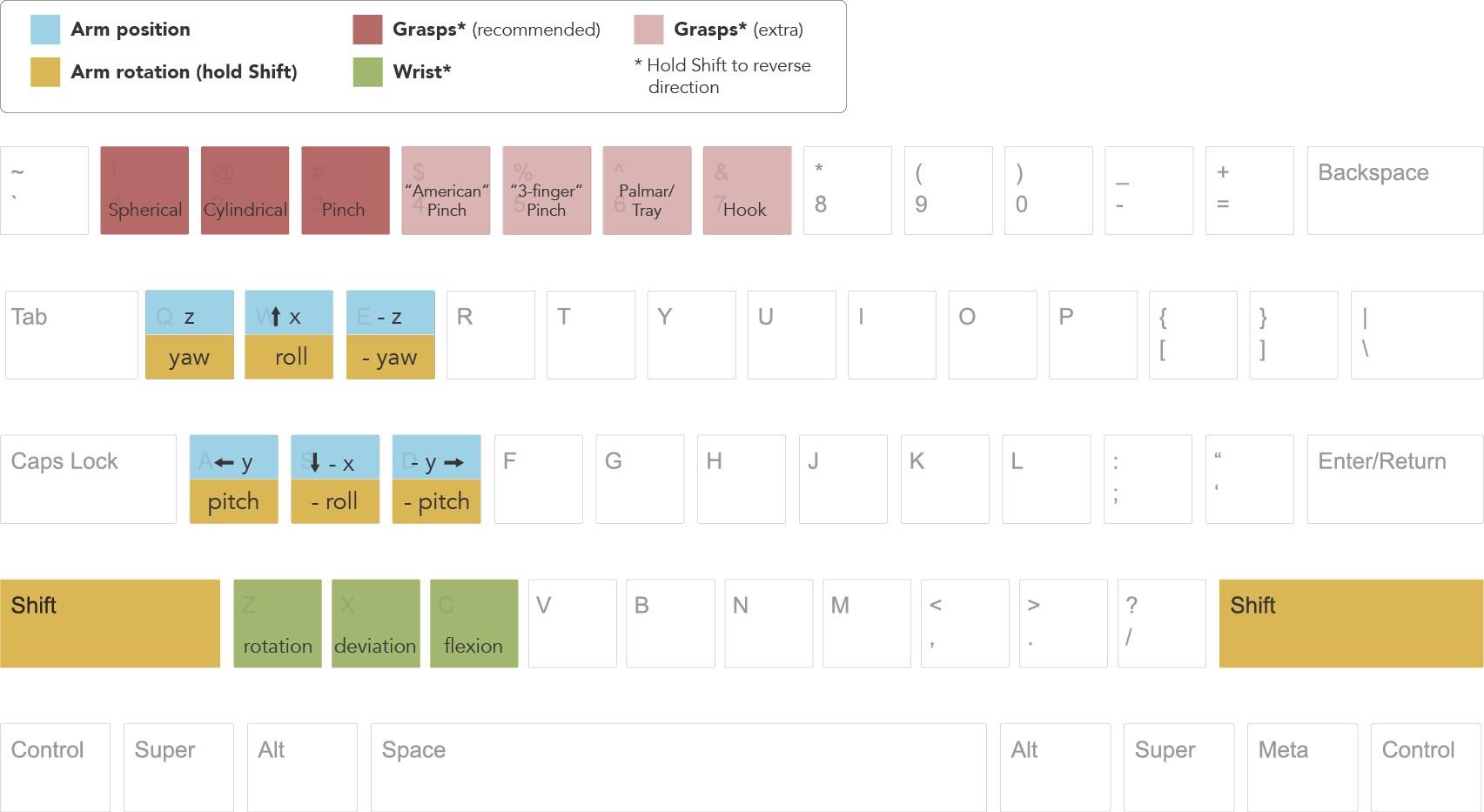 Equipment
Teams will receive a hardware simulation setup from OSRF for development and testing purposes. This simulation setup will include a computer to run Gazebo, a Optitrack motion capture device, Nvidia stereo glasses and 3D monitor, spacenav joystick. Note that this configuration is preliminary, and subject to change.